Thassos Island - Archaeological Sites
The current settlement of Limenas is built upon the ancient town established by the colonists from Paros.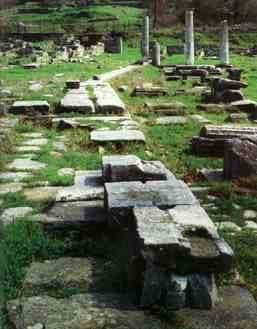 That is why tourist can visit the archeological sites all over the town:
The wall that surrounded the ancient town can be seen at various points in Limenas
The Ancient Market that was once the political, trade and religious centre.
The Archaeological Museum, a neoclassic building of 1934
The Sanctuary of Dyonissus
The Sanctuary of Poseidon (near the port)
The Ancient Theatre
The Acropolis
Agora, care a fost odata centrul politic, de schimb so religios.
Muzeul Arheologic, o cladire neoclasica din 1934.
Sanctuarul lui Dionis
Sanctuarul lui Poseidon (langa port)
Teatrul antic
Acropole
The Archaeological Museum of Thassos
In Limenas you will find the Archeological Museum of Thassos, one of the richest museums in Macedonia . Here you can admire a collection of unique antiquities dating from the 7th century BC to the 7th century AD. Many of these ancient treasures are being exibited in the museum garden.
The first museum was built in 1934. The expansion of the museum started in 1990 and continues until today. Some of the most important exhibits of the museum are presented below.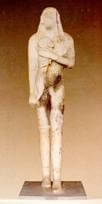 Statue, of enormous size (3.5 m tall)
representing a young nude man
holding a ram. It remained unfinished
because the sculptor abandoned it
when the marble cracked near the
left ear (about 600 BC)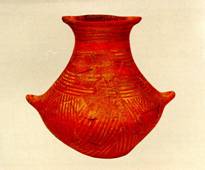 Hand-made
amphora
made of clay
from Kastri
prehistoric settlement
(Neolithic era)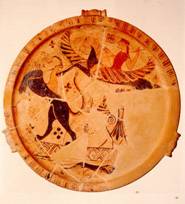 Cycladic tablet with a
drawing of Bellerefonte.
The colorours and technique
of the drawing show the
influence of the monumental
painting (7th century BC)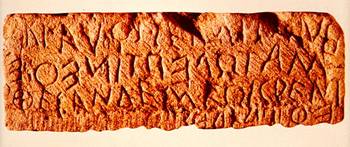 Writing from Glafkos tomb.
Glafkos was a partner of the
poet Archilohos
(7th century BC)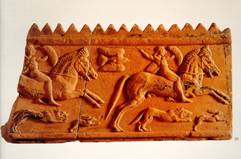 "Sima" made of clay from an unknown
ancient building, probably the Prytanion.
It has signs of vivid colours
(dated between 540-525 BC)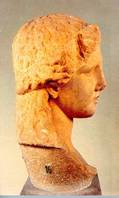 Dionysu's head. It belonged to
the enormous-sized statue of
the god that was situated
in a large platform at one
of the two monuments Dionysus
(4th century BC - second half)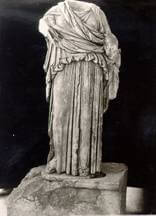 Statue of a muse. It was situated
together with the statue of Dionysus
and it is inspired by the
famous statue of Irene,
of the Athenian sculptor Kifissodotos
(first half of the 3th century BC)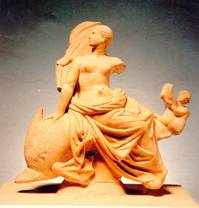 Statue of Venus with dolphin and Eros.
Elegant work, appropriate for
internal use, in fashion during
that period. The nudeness of
the goddess resembles the famous
Venus of Praxitelis (3th century BC)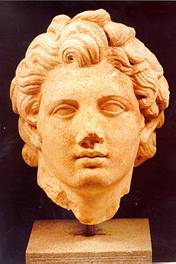 Alexander's head. Roman copy of the Hellenistic era statue,
proving the continuing of his worshiping
from the 4th century BC until the Roman years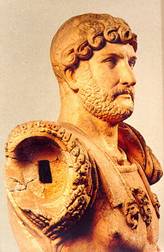 Statue of Adrianos, the roman emperor.
It was discovered at the ancient market
(about 130 BC).